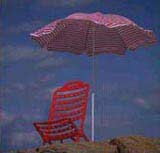 With numerous museums and galleries, the city of Manchester is a place for art and culture. The City Art Gallery displays many collections of Victorian paintings with special interest given to the works of L.S. Lowry, a Manchester native and painter of industrial landscapes. Other places of art include the Heaton Hall Gallery, which exhibits collections of watercolors, ceramics, silver and glass, and the Queen's Park Art Gallery, which concentrates on sculptures and paintings sampling famous sculptors such as Rodin and Epstein. Another unique museum to visit, The Gallery of English Costume hosts the largest display of historical English clothing in the country.

Not limited to art, Manchester embodies music and is home to the famed Halle Orchestra and the Royal Northern College of Music. Manchester also has three impressive libraries: The John Rylands University Library, named after the first Manchester millionaire and contains many rare books and documents including the earliest known manuscript of the New Testament, The Central Library, one of the largest municipal libraries in Europe, and The Chetham Library, which opened in 1653 making it the first free public library in England.

Located in one of Englandís most densely populated areas, Manchester expanded in the 19th century with the opening of the Manchester Ship Canal. The trade coming in from this major inland port combined with the Industrial Revolution turned Manchester into a major business hub. Now also booming cosmopolitan center, Manchesterís nightlife entertains and satisfies the large student population. This bustling city epitomizes the ever-changing music, art, and fashion industries and often sets national trends.